---
The Senja was built on wonderful sites with incredible views. Taking full advantage of everything a site has to provide, the marvelous villa situated in private forest reserves and mountain ranges from Kuala Kubu Bharu Heights ( aka KKB ).
The scenic beauty of the landscape relaxes the senses and encourages creativity. Developed satisfactory retreat for movie filming, couple honeymoon, family holidays, forest bathing, etc…… Most of all, The Marvelous Villa is designed to offer a space where one can escape stressful everyday life in the city!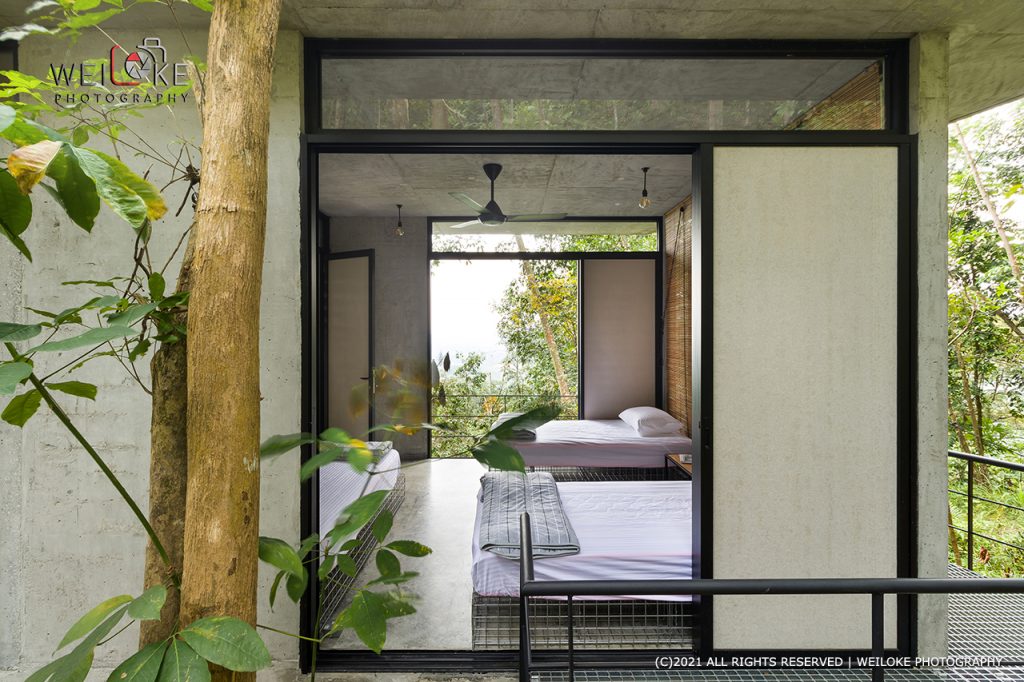 Opens onto the landscape and the view of the splendid forest mountain surroundings.
The Marvelous Villa sits on a gentle slope and is delicately elevated.
The Senja sun cast a warmth hue across the sky creates a sense of peacefulness.
Invites you to relax in the kiss of falling leaves, luxuriant green trees.
The house was designed to resemble a transparent glass box and steel structure that frame the interior spaces and handpicked collections of furniture in a homey and comfortable manner. The tall glass sliders bring the outdoors in and create a visual connection with the surrounding nature!
Click here to book: The Senja to explore and enjoy a timeless moment of tranquillity and intimacy with mother nature.
Maybe our previous photoshoot – Hillside Batu Retreats for a big group or an extended family spooked you? Wish to expertise your house or project? Please feel free to contact us @ info@weilokephotography.com.my
OR call us at 017-360 4928 / whatsapp