You would not believe the marriage between Scandinavian and Industrial design was possible. This blunt, unassuming and harmonious aesthetics designed by InD'finity Design. Let's take a look at this Scandi-Industrial photo series which we were capturing lately!
Scandustrial puts an outstanding spin together because they have common threads of mixing texture and neutral tones. Faux cement texture wall invokes a creative effect, swiftly gives off a modern and cool Industrial vibe.
InD'finity Design plays with natural light and palette that sets everything aglow, also keep it fascinating by installing elegance rug, printed textiles, storages and wood table brings out a raw statement amongst the blue and black inspired home decor. The contrast in this studio blends the two styles beautifully and the gritty appeal industrial pendant lights are functional and add character at the same time. Add to that dining chairs work as accent chairs in corners. The accentuated curves, lines, earthy materials of Scandinavian furniture, and minimal home decor make a nice splash of stark tones in the space.
The bright and airiness of the bedroom, the ingenious patterns on the pillows, and the warm supple blanket glue the themes together as well give a leisure sense!
This home office work space's contemporary furniture fits with functionality and simplicity. Nostalgic storage and brass table lamp add some Scandustrial detail to the room without being fussy. Blue, gray, and white textiles are used on bedding and cabinet edges to bring a pop of color into space!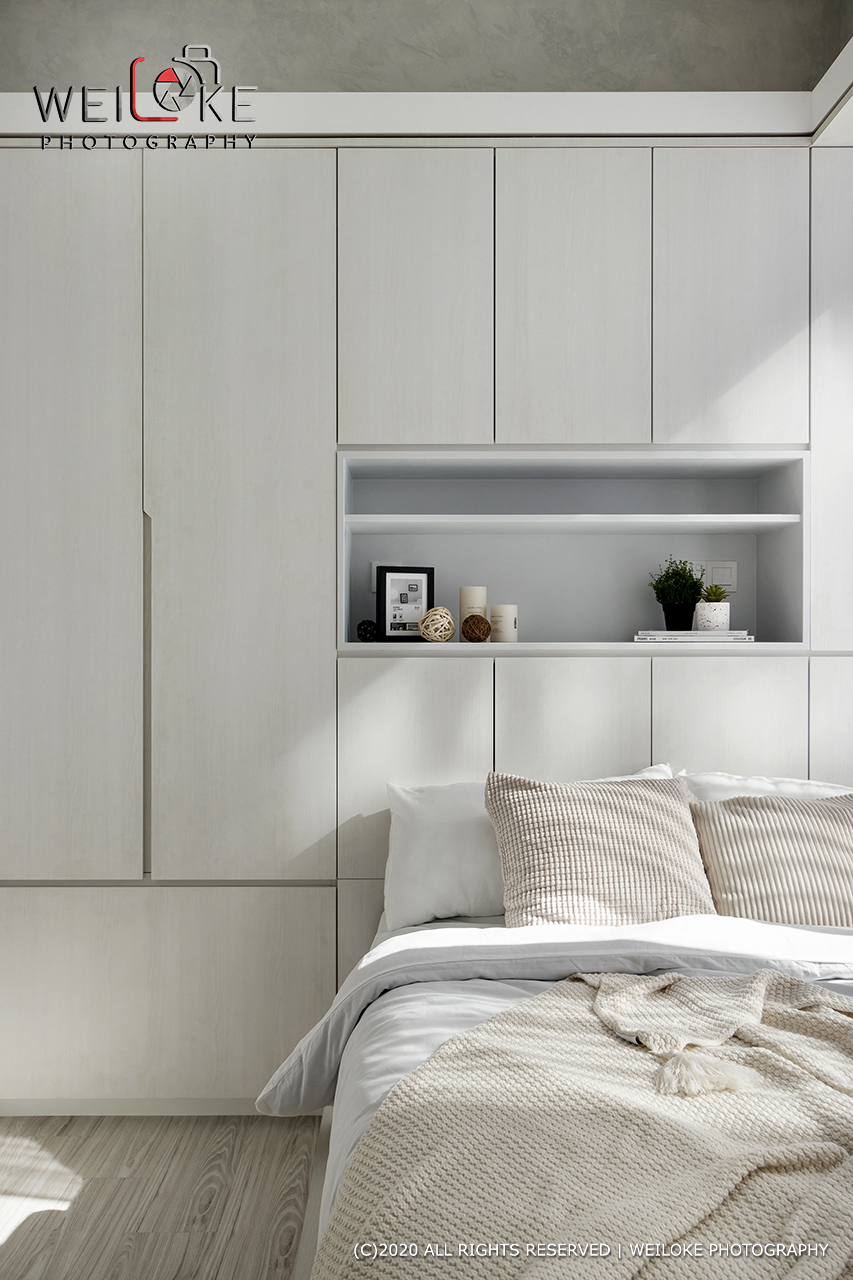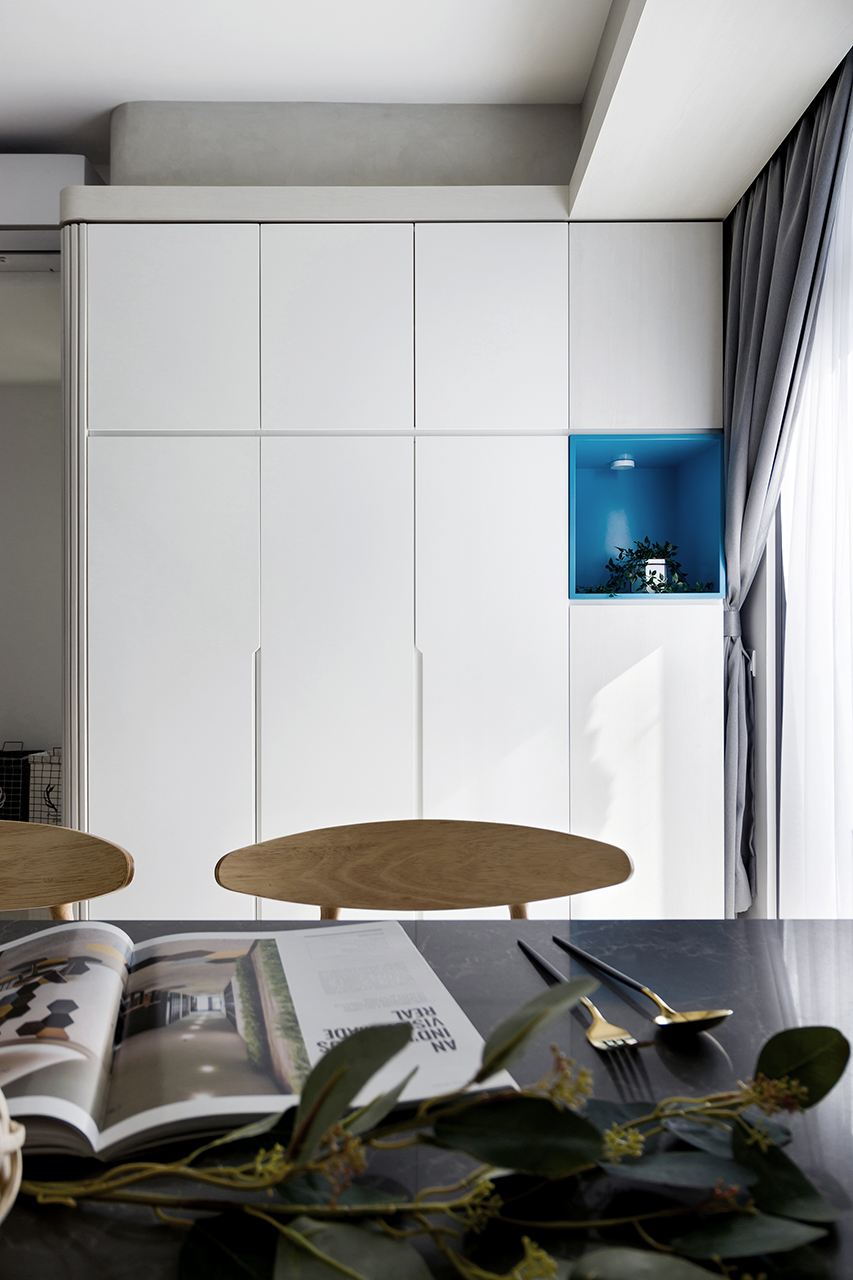 We have intensive experience in working with designers to expertly photographing their works. If you are interested in interior photography services, please feel free to contact us @ info@weilokephotography.com.my
OR call us at 017-360 4928 / whatsapp